Mon, 17 May 2021 at 4:31 pm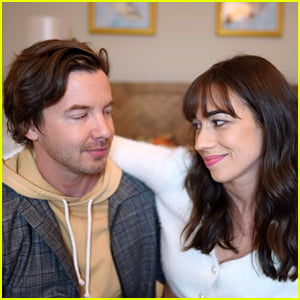 Colleen Ballinger announces she's pregnant!!
The YouTuber shared the exciting news in a new video on her channel on Monday (May 17).
"I'm Pregnant!🤰🏻," she shared on Twitter with a link to the video.
In her new YouTube video, Colleen addressed the fact that she has previously said (a lot) that she never wants to be pregnant again after a rough first pregnancy.
But, she admits, after she got pregnant earlier this year, and had a miscarriage, that made her and husband Erik Stocklin want to really try for another baby.
"I am pregnant. If you do know me, that is a very shocking thing to hear me say, because if you've watched me at all in the last three years, you know that all I ever say is, 'I'm never getting pregnant again,'" she says. "And that was the plan, until I got pregnant. I got pregnant at the beginning of this year, and unfortunately I had a miscarriage. It was one of the most awful things I've ever been through, if not the most awful thing I've ever been through."
"Even though we were not trying to get pregnant, and even though I knew I never wanted to be pregnant again, experiencing being pregnant and having to change my mindset to like, 'Okay, I'm pregnant. I'm gonna do this. I have to do this, I get to do this,' made me so excited to be pregnant, and so excited to meet that baby. Losing that was devastating," she continued. "Immediately Erik and I knew that this was something that we wanted in our lives. We knew that we immediately wanted to start trying to have another baby."
Colleen also admitted that she is just eight weeks along and didn't want to wait any longer to tell everyone she is pregnant. She also says that this pregnancy is much worse.
Colleen and Erik are parents to two and a half year old Flynn, who was born at the end of 2018.
Like Just Jared Jr. on FB