Thu, 03 June 2021 at 12:00 pm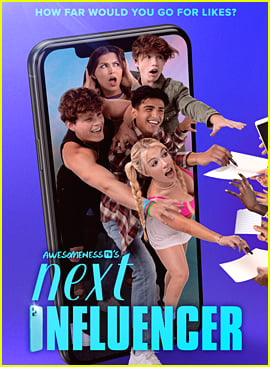 AwesomenessTV's Next Influencer is BACK with an all new host – season one winner Owen Holt, and we have an exclusive sneak peek right here!
The 18-year-old influencer is returning to the series as the host, as we previously revealed, and in this video from season two, he dishes on what it's been like after winning the first season.
Season two will consist of 10 half-hour episodes, and viewers will get an inside look at what life is really like living independently for the first time with the working demands of being a rising influencer. One contestant will win a prize package that includes a talent contract with AwesomenessTV.
Competitors will go through a series of challenges to see if they have what it takes, and they include Growing Up Eileen star Eileen Padilla, Jake Clark, Matt Taylor, Rave Vanias, Ace King, Michelle Wozniak, Eddie Preciado, Maddie Cole, Ace Akers, and season one contestant Colie Nuanez.
JJJ can also exclusively reveal that Owen will be co-hosting another new series, AwesomenessTV's Vibe Room, along with TikTok star Markell Washington.
Vibe Room will invite guests to complete unpredictable challenges, spill the tea, and react to the week's craziest moments on AwesomenessTV, with new episodes airing weekly on Sundays.
AwesomenessTV's Next Influencer premieres THIS Saturday (June 5) at 7am PT on AwesomenessTV. You can catch a season one marathon TOMORROW (June 4), starting at 7am PT.
AwesomenessTV's Vibe Room will premiere the next day, on Sunday (June 6) at 7am PT.
Like Just Jared Jr. on FB