Tue, 08 June 2021 at 6:48 pm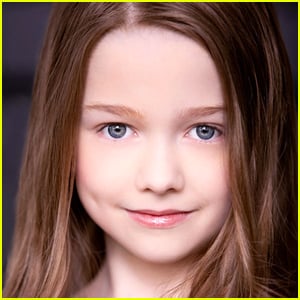 Kariana Karhu is opening up about her new series Panic!
The nine-year-old actress plays Lily Nill, the younger sister to Heather, played by Olivia Welch, in the Prime Video show.
Panic follows the story of a girl named Heather who is desperate to take herself and her sister Lily (Karhu) out of their small town in Texas. In order to leave, Heather must compete in an annual game that forces her to confront her fears for a prize of $50,000.
"I'm actually a lot like my character Lily in real life," Kariana told JJJ. "I like to read and do art a lot, I consider myself fearless and I love my siblings!"
While filming, the young star dished about filming the show in the winter and how old she was when they filmed it.
"Most of Panic was filmed in the winter but it takes place in summer, which is why I'm always wearing a jacket in the BTS shots," she shared with us, adding, "I was only 7 when I started filming Panic and was 9 1/2 before it premiered."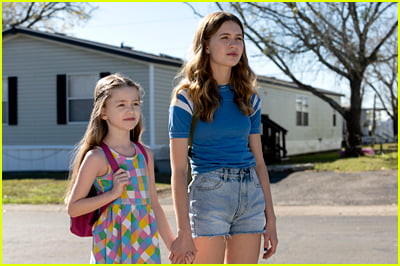 Kariana also shared a fun tidbit about her character's bedroom.
"Most of the artwork you see on the walls of my bedroom in Panic is actual art I created, some of it with Olivia Welch," she said.
We even got to know more about Kariana Karhu with 10 Fun Facts. Check them out below:
1. Despite only being 9 years old, I've been professionally modeling and acting for 6 years.
2. I've never been in a classroom for actual school. I've been homeschooled my whole life.
3. One of my brothers is a rocket scientist. No, it's true, he really is an aerospace engineer. He actually made a cameo in Panic!
4. I lived in Hawaii when I was younger and went back to visit earlier this year.
5. I have a Boxer (Jasmine) and a Syrian Hamster (Luna).
6. Favorite things to do when not acting: art, dancing, piano, ukulele and singing.
7. I was supposed to work on set on Halloween, but found out last minute that I'd have the night off. The Art department helped me complete a witches costume so I could trick or treat! (Check it out below!)
8. I took 5 aptitude tests last year and was admitted into the Gifted and Talented scholastic program. I'm very proud of that!
9. I couldn't say my own name when I was very young, so it sounded like 'Kana' and it stuck. That's my nickname.
10. I starred in a commercial that aired at the beginning of halftime of the Super Bowl a few years ago. That was cool.
BONUS: When I auditioned to play Lily Nill in Panic, I was recovering from a black eye from a fall while scootering. I still got the role!
Panic is now streaming on Prime Video, and you can watch the trailer here!
Like Just Jared Jr. on FB