Fri, 18 June 2021 at 6:00 am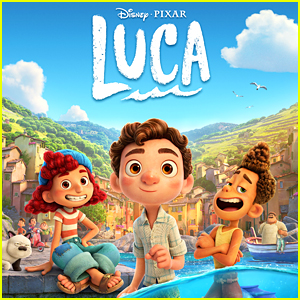 Disney and Pixar's latest animated feature Luca is finally here!
The new film just premiered on Disney+ on Friday (June 18), and is "a fun and heartwarming story about friendship, stepping out of your comfort zone and two teenage sea monsters who experience a life-changing summer."
Here's a synopsis: Set in a beautiful seaside town on the Italian Riviera, Disney and Pixar's original feature film Luca is a coming-of-age story about one young boy experiencing an unforgettable summer filled with gelato, pasta and endless scooter rides. Luca shares these adventures with his newfound best friend, Alberto, but all the fun is threatened by a deeply-held secret: they are sea monsters from another world just below the water's surface.
VIDEO: Click Here To Watch The Luca Trailer!
Luca, directed by Enrico Casarosa, has quite the voice cast, featuring Jacob Tremblay, Jack Dylan Grazer, Emma Berman, Maya Rudolph, Jim Gaffigan, Marco Barricelli, Gino La Monica and Giacomo Gianniotti as local fisherman, Sandy Martin as Grandma Paguro and Sacha Baron Cohen as Uncle Ugo.
Keep reading to find out who voices who…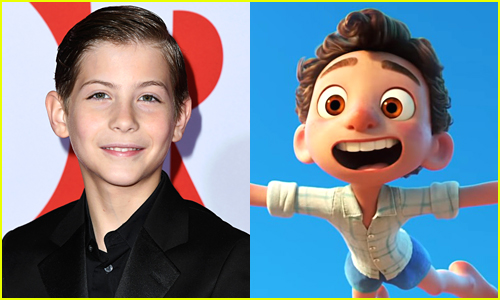 Jacob Tremblay as Luca Paguro
Luca is a bright and inventive 13-year-old sea monster with endless curiosity—especially when it comes to the mysterious world above the sea. Although he's been warned his whole life that the human world is a dangerous place, he longs for something beyond his quiet farm life where he herds goatfish day after day. So when another sea monster with actual experience above the surface takes Luca under his fin, his eyes open up to a whole world of possibilities.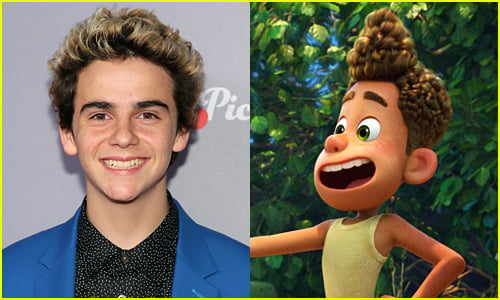 Jack Dylan Grazer as Alberto Scorfano
Alberto is an independent, free-spirited teenage sea monster with unbridled enthusiasm for the human world. Expressive and gregarious, he is all about having fun, so inviting a fellow sea monster to hang out above the surface is a no brainer for Alberto. Besides, Luca is the perfect audience for Alberto's vast—albeit questionable—knowledge of all things human.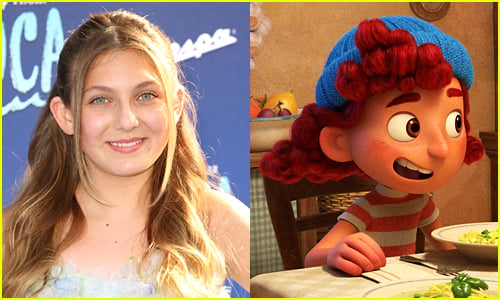 Emma Berman as Giulia Marcovaldo
Giulia is an outgoing and charming adventurer with a love of books and learning. She only spends summers in Portorosso, so she hasn't cultivated many friendships, which makes her an easy target of the town bully. But when two new kids show up who clearly need an ally, Giulia is more than happy to oblige—especially when they agree to team up with her in a local race she desperately wants to win.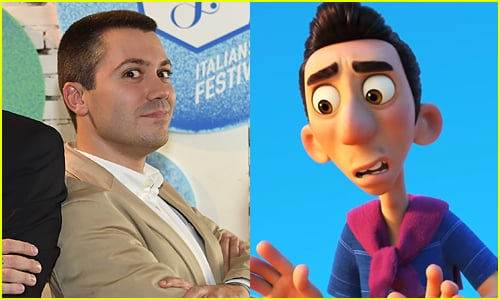 Saverio Raimondo as town bully Ercole Visconti
Ercole is the bully of the small Italian town of Portorosso and repeat champion of the town's Portorosso Cup race. He's a Vespa-owning, pompadoured blowhard who believes that everyone loves him and enjoys watching him eat sandwiches. He has two worshipful followers, Ciccio and Guido, who accompany him everywhere, ready to do his bidding.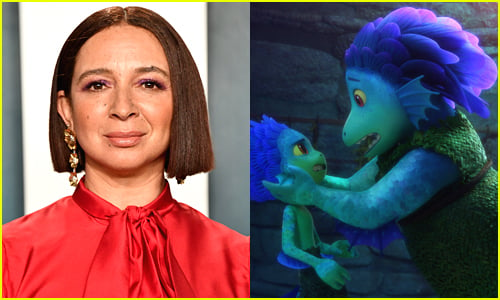 Maya Rudolph as Luca's mom Daniela Paguro
Daniela is Luca's loving mother who's determined to keep her son safe. She regularly warns Luca of the dangers beyond the sea and the land monsters who live there. Daniela is no pushover: If she thinks Luca is breaking her number-one rule—don't go near the surface—she'll go to great lengths to stop him.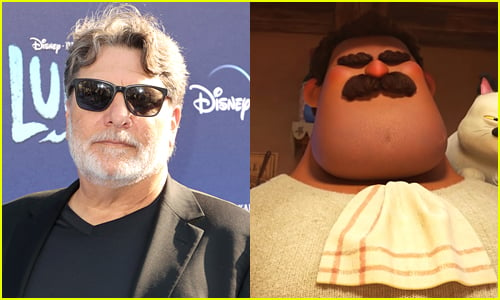 Marco Barricelli as Giulia's dad Massimo Marcovaldo
Massimo is an imposing, tattooed, one-armed fisherman of few words. Luca and Alberto can't help but be intimidated by his formidable size and skill with a knife, but Massimo has a soft heart, especially for his daughter.
Jim Gaffigan as Luca's dad Lorenzo Paguro
Lorenzo is Luca's well-meaning, but sometimes distracted dad who's very passionate about his hobby of raising prize-winning crabs.
Like Just Jared Jr. on FB