Fri, 09 July 2021 at 3:33 pm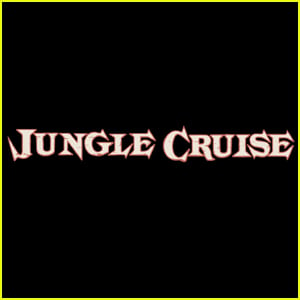 Disneyland has just revealed the first look at the new changes to it's Jungle Cruise ride!
The original attraction received a few updates, bringing an expanded storyline and more humor for guests going on the attraction.
Click inside to see more…
"We're excited to be building on the story of the Jungle Cruise to include new adventures that stay true to the experience we know and love, while adding more humor, more wildlife, and an interconnected story," Chris Beatty, an Imagineer who led creative development of the enhancements, said in a statement. "As part of creative development, we've also introduced characters from around the world and took a thoughtful approach to ensure accurate representation of cultures in our story."
What's new for the ride? The expanded backstory now centers around Alberta Falls, who is the granddaughter of world-renowned Dr. Albert Falls, who is the proprietor of the Jungle Navigation Company Ltd.
The Jungle Cruise skippers will continue with some of fans' favorite moments, including the Ancient Cambodian Shrine, Junge Cruise Safari Camp, ndian Elephant Bathing Pool, The Afrifican Veldt, and the infamous Schweitzer Falls, which you may recognize as the skippers introduce guests to something they've never seen before – "The back side of water"!
The updated Jungle Cruise ride will reopen at Disneyland NEXT Friday (July 16), and the changes are currently being made at Walt Disney World in Orlando, and those will be unveiled later this summer.
Check out the first looks and learn about the changes below and keep scrolling for a behind-the-scenes video with Disney Imagineers!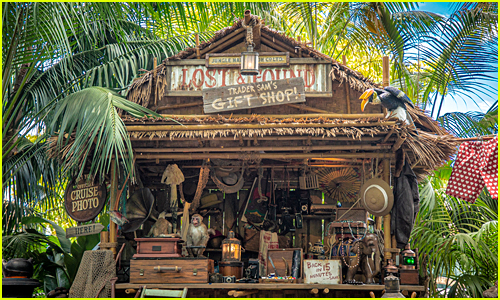 A Lost & Found location has turned into a Gift Shop run by Alberta's longtime friend, Trader Sam.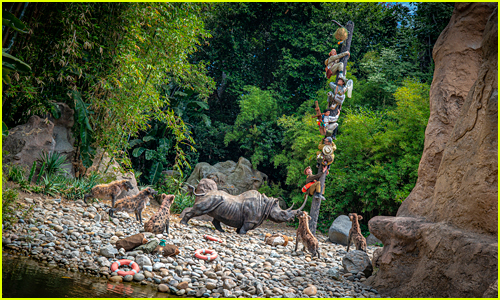 A safari of explorers from around the world finds itself up a tree after the journey goes awry.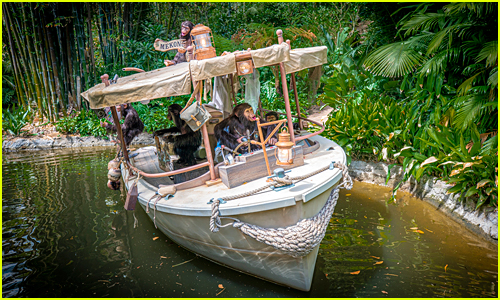 Chimpanzees have taken over the expedition's wrecked boat.
The new changes are being unveiled just as the Jungle Cruise movie is about to be released in theaters and on Disney+ Premier Access. Check out the latest trailers here!
If you missed it, a new series taking Disney fans "behind the curtain" of some of the most popular Disney Parks attractions, and it will also premiere on Disney+ on Friday (July 16).
Like Just Jared Jr. on FB