Thu, 19 August 2021 at 6:25 pm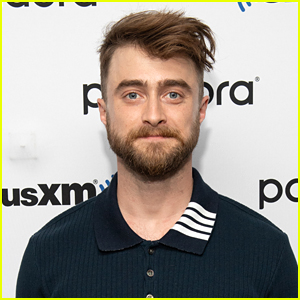 Daniel Radcliffe is clearing up any confusion about a possible return to the world of Harry Potter!
The 32-year-old opened up in a new interview about some recent comments he made about the hit franchise that made him a star.
Click inside to read more…
While talking with Jessica Shaw on SiriusXM's Pop Culture Spotlight, Daniel was asked, "You recently gave an interview on a podcast where you said, if you ever went back to Harry Potter, you would play another character like Sirius Black or something. And even though you were joking around in that interview, how long after the podcast went live, did a producer call you to see if you were serious?"
"No, that has not happened. I think that, I think I'm remembering right. That the question was like a hypothetical of who else would you have liked to play in this series? Um, but yeah, it's, there's always going to be, you know, talk of some sort," Daniel said.
He also added that it's mostly media speculation rather than anything actually happening.
"It genuinely, genuinely is always like a lot more in the media than in actuality. Like I've never been contacted by anybody about any future Harry Potter films," he said. "So, you know, it's, I don't think it's something that is, uh, is, is coming. But like, of course, now that I have said that, uh, they will certainly, I brought it upon myself now."
See Daniel's comments from earlier this month about what other Harry Potter character(s) he would be interested in portraying.
As you know, the Harry Potter world has continued with the Fantastic Beasts movie series, and there's been reports of early talks about a Harry Potter TV series for HBO Max.
Daniel is pictured here visiting the SiriusXM studios for a chat with Hoda Kotb on Wednesday (August 18).
Like Just Jared Jr. on FB