Thu, 11 November 2021 at 5:08 pm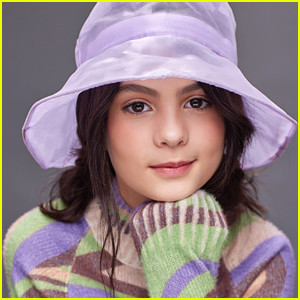 Skye Roberts has had quite a breakout role in the HBO Max series Doom Patrol!
The young actress first started out in a recurring role as Kay Challis in season one, but was then upped to series regular.
Keep reading to learn more…
If you didn't know, Kay is a girl who developed 64 personalities or alters from the trauma of being sexually abused by her father. She is also the original personality of Crazy Jane, who is played by Diane Guerrero.
Doom Patrol reimagines one of DC's most beloved groups of superheroes who all suffered a horrible accident that gave them superhuman abilities, but also left them scarred and disfigured. Part support group, part Super Hero team, the Doom Patrol is a band of superpowered freaks who fight for a world that wants nothing to do with them.
The third season finale just premiered TODAY (November 11), with the full series now available to stream on HBO Max.
Doom Patrol has also been renewed for a fourth season!
In celebration of the season finale being released, we got to know more about Skye Roberts with 10 Fun Facts. Check 'em out below!
1. I'm fascinated by black holes and how they work.
2. I love cheese toast and have my own special technique of making it for myself.
3. I have a 120 pound Bernese Mountain Dog named Paddington.
4. I really like video games – my favorites right now are Roblox, Genshen Impact and Star Citizen.
5. I have a sister Rayne who is 17 months younger than me.
6. I love makeup. I'll do special effects makeup on myself all day long.
7. I love fashion and my mom taking me to vintage clothing stores and thrifting.
8. My favorite shows right now are all Japanese anime like Fruit Basket.
9. I'm a night owl and can easily sleep-in past lunch time – only on weekends and when I'm not filming of course!
10. I love karate and want to get a black belt in it one day.
Like Just Jared Jr. on FB