Tue, 07 December 2021 at 1:51 pm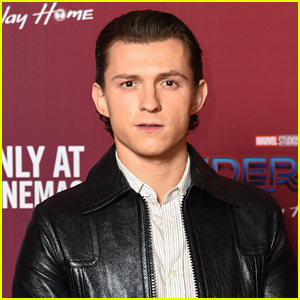 Tom Holland is speaking out about recent comments made that he'll be back as Spider-Man after the upcoming No Way Home.
If you missed it, last week it was revealed that a producer on the Spider-Man movies said that they will be making another trilogy and that Tom will return.
He has also recently shared that he might be ready to step away and if he's still playing Spider-Man at 30, he's done something wrong. He's currently 25.
In another new interview, Tom is saying that comments on the subject are being misconstrued.
Find out what he said inside…
"It's just a perfect example of how like everything you say is always misconstrued and no one actually speaks the truth," Tom told Extra. "I don't know what the future of Spider-Man looks like. I don't know whether I'm going to be a part of it. Spider-Man will always live on in me and I know that Amy [Pascal, producer] and the studio are keen to figure out what the next chapter of Spider-Man looks like."
"If that happens to be with me, then that's very exciting, but you know, if it's time for me to walk away then I'll do so proudly," he continued. "What I was referring to in that interview where I said if I did, if I was playing Spider-Man when I'm 30 I'd done something wrong, it's because I would be taking up an opportunity for someone to come in and change what being Spider-Man means."
"You know, Spider-Man could be more diverse, it could be a female character, it could be anything," he added. "So that's what I was saying."
Tom has mentioned before that Miles Morales should get a live action Spider-Man movie.
Speaking of Miles Morales and Spider-Man, did you see the new Spider-Man: Across the Spider-Verse teaser that was just revealed?!
Also pictured inside, Tom, Zendaya and Jacob Batalon hitting the red carpet at a Spider-Man: No Way Home photo call in London on Sunday (December 5). Tom in Celine, Zendaya in Alexander McQueen.
Like Just Jared Jr. on FB