Tue, 11 January 2022 at 6:46 pm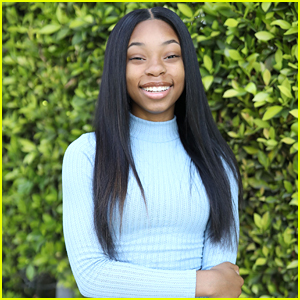 Dai Time can be seen on season three of Attaway General and we are getting to know more about her!
The young star is a media correspondent, author and artist, and currently portrays Amelia on the Brat TV series.
Keep reading to learn more…
In Attaway General season three, Benny a veteran TV (teen volunteer) is joined by Crown Lake troublemakers Roxie, and Cece for yet another eventful year at Attaway General. With personal tensions at an all-time high and a disaster on the brink, will the TVs be able to save the beloved program from being shut down?
Dai is also the creator and editor of Dai Time Magazine!
JJJ recently caught up with Dai and learned 10 Fun Facts about her.
1. Roller skating is my go to.
2. I'm a dog mom.
3. I love sushi.
4. Cooking new dishes is my favorite.
5. I'm obsessed with doing my nails weekly.
6. I surfed for the first time in Hawaii.
7. I'm the only child.
8. I love school so much!! I'm graduating HS at 16 and I started taking college classes at 14.
9. Love finding new makeup tutorials.
10. I'm working on my driving permit.
Check out the latest episode of Attaway General right here!
Like Just Jared Jr. on FB