Mon, 24 January 2022 at 3:42 pm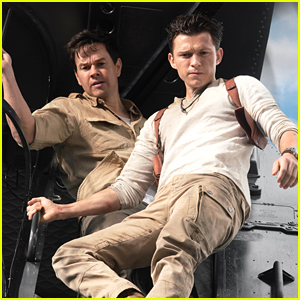 Tom Holland is opening up about doing his own stunts!
The 25-year-old Spider-Man: No Way Home star is no stranger to do a lot of stunts with his role as the web-slinger, but he just revealed what the hardest one he's ever had to do.
See what he shared inside…
In a new behind-the-scenes featurette, Tom shared that one stunt sequence in his upcoming movie Uncharted was quite difficult and scary at times.
"With Uncharted, I was shooting stunts that were far bigger than anything I've done before," he dished.
"The sequence when we're flying out the back of a plane on the boxes, I mean, we must've shot that for five weeks, almost every day," Tom continued. "At times, I'd be like a hundred feet in the air, attached to a box that it is spinning. Then I would basically hang on until it would throw me off."
"It was really scary, but I think that level of fear just makes that scene that much more authentic. It's the hardest action sequence I've ever made," he added.
If you missed it, check out latest trailer for Uncharted, which comes out in just a few weeks, on February 18th.
Like Just Jared Jr. on FB