Wed, 02 February 2022 at 4:11 pm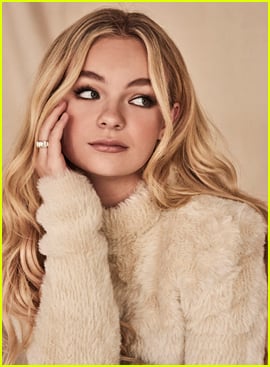 We are getting to know more about Pressley Hosbach!
The 15-year-old is currently starring as Roxie on the Brat TV series Attaway General, reprising the character she played on Stage Fright.
"I love getting to be on a hospital show, kinda cool and a new experience. I definitely think I learned a lot: not only acting, but about medical stuff to be honest. I learned more stuff, which was really cool," Pressley recently told Flaunt magazine.
"I love getting to work with different people," she added. "I did know some of them coming in, so it was really cool getting to work with my friends and meet new people at the same time."
Some fans may also know her from her stint on Dance Moms, or maybe from her super popular TikTok videos!
We also spoke to Pressley and got to know 10 Fun Facts about her.
Check 'em out inside…
Check out her fun facts and watch Pressley in the latest episode of Attaway General, "Domino Effect," below!
1. I just found out I'm allergic to dairy and eggs.
2. My favorite dairy-free ice cream is Afters Chocolate Chip Cookie Dough.
3. My mom forces me to eat a banana every day (even though I hate them).
4. I have a cat named Shenanigans.
5. When I first moved to LA, we lived in a travel trailer on the beach until we found a house.
6. I'm a sneakerhead and have a huge shoe collection.
7. My favorite restaurant in LA is the Ivy.
8. My favorite kind of music is country.
9. My best friend is my mom.
10. My favorite ride at Disney is Guardians of the Galaxy.
Like Just Jared Jr. on FB