Tue, 08 March 2022 at 5:43 pm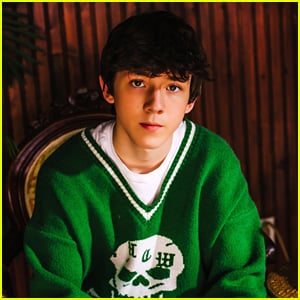 Santiago Carrera is opening up!
The teen actor can be seen portraying Gus, the awkward, fun-loving brainiac character on Brat TV's hit series Chicken Girls.
A new episode of the web series just debuted on Tuesday (March 8) on the Brat TV YouTube channel.
In the ep, "Nothing Stays The Same," changes at Attaway come to a head as the soccer and dance teams rally for a victory.
With the new episode airing, we caught up with Santiago and learned 10 fun facts about him!
Click inside to watch the episode and see Santiago's fun facts…
Learn more about Santiago below.
1. Spanish was my first language.
2. I lived in Cabo until I was 4 and then moved to California, I've lived here ever since!
3. I've followed Olivia Rodrigo on Instagram since 2017.
4. My family currently has 5 pets; 2 dogs, 2 guinea pigs, and a hamster.
5. My friend and I used to have a slime account on Instagram and we had over 10,000 followers.
6. When I really like a song I play it over and over for weeks.
7. I really want to travel to Europe, especially Paris and Italy! I really want a croissant from France!
8. I found out I booked Chicken Girls as I was getting a shot.
9. I've loved roller coasters since I was 4, I'll go on any ride! I used to cry when I was younger and wasn't tall enough for a ride…
10. My favorite movie is Ratatouille!
Like Just Jared Jr. on FB