Wed, 16 March 2022 at 5:57 pm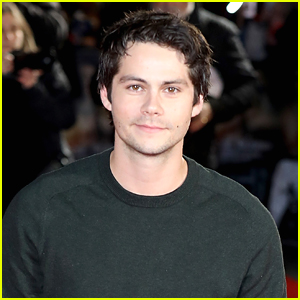 Dylan O'Brien is opening up about the "tough" decision to not join the upcoming Teen Wolf The Movie.
The 30-year-old The Outfit actor further explained not taking part in the upcoming movie, and offered more insight, including that he was talking to Tyler Posey through the whole process.
See what he said inside…
"Yeah. It was a tough decision because I love Teen Wolf, [my character] Stiles, and so many of the people that I worked with. It was my first job ever, so that show will always tug at my heartstrings. A lot of things went into the decision," Dylan told GQ.
"It was really hard to wrangle this. First of all, I think it all happened really fast," he continued. "It came as a surprise—we did not know that this was happening, so to announce and then try to wrangle everybody for a deal and be on set all within six months is a really hard thing to do."
The upcoming movie was surprise announced back in September 2021, before any of the stars had signed on to return.
"I think everyone was trying to figure it out, and I was, too. I was talking to Tyler [Posey] every day all throughout it, but ultimately, I felt settled and at peace with where I left that," Dylan continued. "I felt like we all came back for the series finale and that was sort of that moment. It just felt nice where it was, and I didn't want to f–k with that."
"I also never want to come to something if my full heart's not in it, especially something as precious to me as Teen Wolf," he shared. "But I love all those guys and I always will, and I hope it f–king rocks."
Many fans are quite sad that Dylan won't be apart of the upcoming movie, with some even saying they won't be watching without him.
In case you missed it, find out who WILL be returning for Teen Wolf The Movie!
Like Just Jared Jr. on FB