Mon, 21 March 2022 at 2:49 pm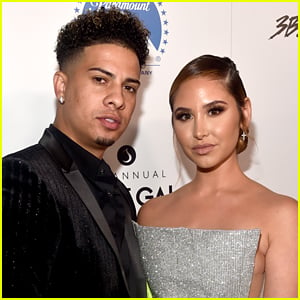 The ACE Family YouTube channel is slowing WAY down…
Austin and Catherine McBroom shared a new video on their account over the weekend, sharing that they are stepping away from the channel after 2022.
The couple have been documenting their family life on the platform since 2016, and starting next year, they're going to take some time off.
Read more inside…
"This is the last year that The ACE Family will be on YouTube. That sounds weird saying, I know, so let me explain," Austin says in a video shared on Saturday (March 19). "We actually wanted to make this video a year ago and we wanted a year ago to be our last year, but we just can't seem to stop doing what we love to do, which is creating videos for all of you guys."
"This year we've talking about how we're going to make this year, 222, our last year on YouTube because next year in 2023, we want to do a lot of traveling with the family," he continued. "What I mean by traveling, I mean probably traveling for like half the year. We want to go to like 10 to 20 different places because throughout the six years we've been on YouTube, we haven't had the time to really reflect and enjoy, and really spend time with our family."
Austin and Catherine also acknowledged that it's not actually the end of the channel as if they're going to stop making videos altogether, they're just taking a huge step back.
"We're not saying that we're gone forever, we're just saying that we're not gonna be as consistent anymore," Catherine shared. "We really enjoy what we do. We really love what we do, like this is so much fun to us. We just love filming. I feel like the pressure that we've had has just been really unhealthy and I think traveling, spending time with our family, doing all the things that we really want to do, that things that we want to focus 100% on, I think that will bring us a lot of joy."
"I think that when we do film and make our videos, you'll see and feel the energy and feel good when you watch us," she added.
Check out their full video explanation right here…
Like Just Jared Jr. on FB