Thu, 04 August 2022 at 1:45 pm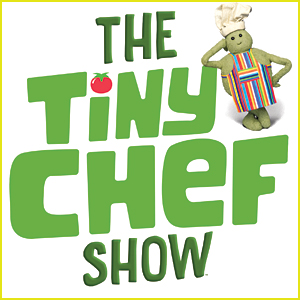 Nickelodeon is premiering a brand new cooking show with The Tiny Chef!
The upcoming series follows the titular social media sensation and herbivore as he introduces and cooks new recipes for the world's tiniest plant-based dishes from his tree-stump home.
"Mickeflowdeon and Blimagine hewped me make da besht cooking show evow, shecond onwy to Juwia Child. Fank you," Chef said in a statement.
Watch the trailer and learn more inside…
In the new series, which will air on Nickelodeon's pre-school platforms in the US, Chef welcomes a variety of celebrity guests to talk food, friendship and more. Each episode will feature RuPaul as the voice announcer and showcase different ingredients, foods and dishes by Chef with the help from his friends: Olly, a practical and excitable robot who works closely with Chef assisting in the preparation of each episode's dish; Ruby, Chef's beloved caterpillar pet, friend and confidant with a boundless appetite; Henry, a loyal and loving snail who moves slowly around the stump and reveals Chef's Dish of the Day; and Stump Band, the show's very own house band consisting of a fork, spatula and spoon.
Celeb guests include Nickelodeon stars Josh Dela Cruz (Blue's Clues & You!), That Girl Lay Lay and Keith L Williams (The Astronauts), as well as Kristen Bell, Sky & Ocean Brown, Tabitha Brown, Josh Gad, Liza Koshy and RZA.
The Tiny Chef Show will premiere Friday, September 9th at 11:30am ET/PT on Nickelodeon.
Like Just Jared Jr. on FB