Fri, 26 August 2022 at 12:41 pm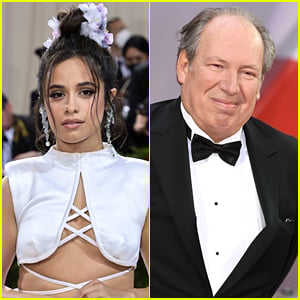 The first listen of Camila Cabello and Hans Zimmer's chilling new song "Take Me Back Home" has been released!
The duo's song can be heard accompanying the trailer for BBC Earth's upcoming docu-series Frozen Planet II.
"I wrote a song with @HansZimmer for Madre Tierra. Anyone who knows me knows this feels so true to me. The natural world is an endless well of awe, magic, and deep belonging to me. I had this song in my body, in my soul for many many years before we wrote it. ✨✨✨✨ @BBCEarth," Camila shared on Twitter.
"It's a love song to the natural world, but it's also my way of processing the heartache. Loving Her 🌍 is part of the fight. #FrozenPlanet2 coming soon to @BBCEarth," she added.
Watch the trailer and listen to the song inside…
The song was first announced earlier this week, and Camila said, "My life is a dream."
Frozen Planet II "is a spellbinding six-episode journey through earth's magical icy lands including the north and south poles, narrated by Sir David Attenborough."
Check out the trailer and the song now!
Like Just Jared Jr. on FB