Wed, 15 May 2019 at 5:18 pm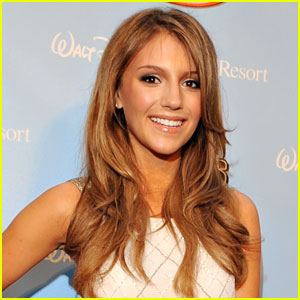 Jordan Pruitt is one of many celebs who are speaking out against the new, controversial abortion law in Alabama.
The 27-year-old singer, who has been working on new music, took to Twitter to share her own thoughts on the law, which bans all abortions and makes them a felony with up to 99 years in prison.
"#AlabamaAbortionBan you people are not only taking a step back for women, but our country as a whole. How about lock these rapists away for 99 years? Thanks," she started out.
"No woman should be punished for something she does with her OWN BODY. I personally know many people who've had abortions. I don't necessarily agree with it, but telling a woman who is RAPED they can't get an abortion is plain WRONG #BoycottAlabama," Jordan continued. "Telling a woman that she is going to prison for 99 years if she has an abortion is the sickest thing I've ever heard. Our government is SO backwards. Can they focus on things that ACTUALLY matter for once???"
Click inside to see all of Jordan's tweets and thoughts on the matter…
Like Just Jared Jr. on FB