Fri, 08 May 2020 at 1:38 pm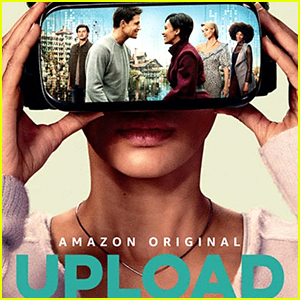 Robbie Amell's new Prime Video series Upload has already been renewed for a second season!
The new show just premiered on the streaming service last Friday (May 1), and has gained a lot of praise.
"I am thrilled to continue a great relationship with Amazon Studios and this wonderful cast and find out what happens next to Nora and Nathan and Ingrid and their 2033 world," series creator Greg Daniels said, via THR. "With this news, I can stop drawing my season two flip book."
The show is set in 2033 when people have the option of uploading their consciousness to a virtual afterlife when they die, and centers on Nathan (Amell), who's badly injured in a self-driving car accident and makes a hasty decision to be uploaded to the luxurious virtual afterlife of his girlfriend Ingrid's (Allegra Edwards) family. Once there, Nathan develops a bond with Nora (Andy Allo), the customer service "angel" assigned to look after him.
"Season 2 baby!!! Thank you all so much for watching the show and asking for season 2," Robbie excitedly shared on Twitter.
"if @RobbieAmell lives long enough to film it," Robbie's wife Italia joked, after she shared a video of him leaving his white socks on the kitchen counter. LOL!
Like Just Jared Jr. on FB