Fri, 30 October 2020 at 4:41 pm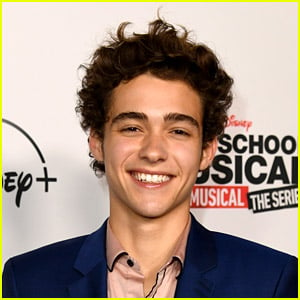 Joshua Bassett is sharing his thoughts on social media!
The 19-year-old actor and singer opened up about which app is his favorite, and how he uses his accounts to connect with fans.
"I'm careful not to create a false relationship with [fans on social media]," Joshua told Boys By Girls. "A lot of times people will create this idea – it's dangerous to misleadingly fool people into a relationship. I don't want to do that."
"The most I connect to people is when I go live on Instagram and I'm able to talk to people in real-time and they'll ask me questions and I feel like I can actually respond to them. That to me is the most genuine connection. My favorite thing is putting out music that I write and see what it means to people and how it's affected them in that moment," he added.
As for his favorite social media app? "Biggest surprise, but TikTok!"
"The reason I like TikTok is that, at least my account and what I've curated for my feed, is really positive," Joshua said. "It's really uplifting and creative, and very much about the content and not necessarily about "Look at me! Look at me!". It's all about art and all these other things I love – like finding a new songwriter."
"People who don't even have that many views appear on my 'For You' page, and I'm like 'wow, here is this incredible songwriter that nobody is talking about!'. Being connected to people that way is really positive from what I've seen."
Check out one of Joshua's recent TikTok videos below and be sure to give him a follow!
In case you missed it, see what Joshua said about his upcoming EP!
Like Just Jared Jr. on FB