Wed, 23 December 2020 at 8:01 pm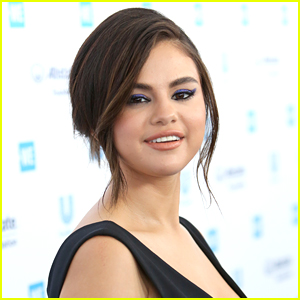 Selena Gomez is sharing some advice!
The 28-year-old Only Murders In The Building actress has shared some tips on believing in yourself when pursuing your dreams.
"It requires a check in with yourself. Why do you want to do the things that you're doing. Are you going to be able to show up for those things? Are you patient with yourself?" Selena said at the 2020 Teen Vogue Summit.
"There are so many questions that you have to ask yourself, but at the same time, it's equally as important to surround yourself with people who are the ones that are challenging you, the ones that are believing in you, because like I said earlier, there's a lot of people, even to this day that, you know, say 'no' to me, and even when nobody you know what I mean it's, you know, when I was younger, I had so many reasons to stop. I had so many reasons to not pick myself up and just keep going," she continued. "But what I could never let go of, was how much I believed in myself and believed in what I was doing."
Just last week, Selena and her beauty brand Rare Beauty won a 2020 Libby Award from PETA!
Speaking of awards, Selena is nominated for a few 2020 Just Jared Jr Fan Awards – Favorite Song, Favorite Album and Favorite Music Video. Be sure to get your votes in before the polls close!
Like Just Jared Jr. on FB