Fri, 01 January 2021 at 7:13 pm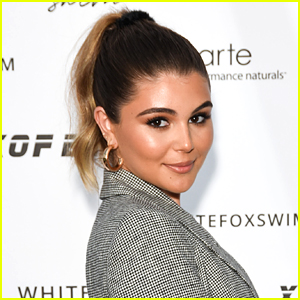 Olivia Jade is thinking of returning to YouTube!
The 21-year-old took to TikTok to share her thoughts on coming back to the platform.
"like this if i should bring back my #vlogzzzzz also tried to show u guys this natural makeup look (i can do a tutorial if anyone wants) Kk bye😄🤎 ily," she captioned a video.
A fan then replied and said, "Please post again on YouTube I love watching your videos!!!!"
"Thank you so much for the sweet comment. I just want to say, first of all, comments like this actually make my day. I'm just really grateful," Olivia said. "And also, okay, I will. I guess I will come back to YouTube. What? Ah!"
Olivia's revelation comes just a day after her mom, Lori Loughlin, was released from prison early, following the college admission scandal.
If you missed it, see what Olivia said about what she learned from the whole situation.
@oliviajadeg

like this if i should bring back my ##vlogzzzzz also tried to show u guys this natural makeup look (i can do a tutorial if anyone wants) Kk bye😄🤎 ily
Like Just Jared Jr. on FB