Wed, 21 July 2021 at 4:03 pm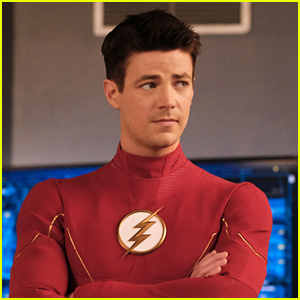 The Flash aired it's season seven finale on Tuesday night (July 21) and the episode seemed a little final final.
While the episode might have felt like a series finale, the show will be back for an eighth season in the fall.
Showrunner Eric Wallace opened up about why the season finale ended up the way it did…
Click inside to read more…
In an new interview with Deadline, they asked, "How long have you had the framework for the Season 7 finale in mind?"
"It probably goes back a year, and I guess the biggest part of that was knowing that we wanted to introduce Impulse (Jordan Fisher) in the 150th and 151st [episodes]. When I made the decision that his fate would be tied to Godspeed's fate, that's when the story started to come together. After that, [it was about], 'How big and exciting and action-packed and emotional can we make our season finale this year?'" Eric responded.
"The reason I wanted to do that was because I felt that last year, we got kind of cut off in the middle of things, and I know how hard that was for the audience," he continued. "It was hard for the cast and crew because it felt incomplete, even though it made for a nice cliffhanger, which I'm very happy about. But I wanted to really, with this finale, say thank you to the fans, and give them something special to make up for the unintended cliffhanger of last year, which is why this finale has such a close-ended feel."
"It almost feels, in some ways, like a series finale, even though it's not. But that was on purpose. That was just a little thank you to the fans, saying, 'Thank you for being here during the Covid pandemic. We all know how hard it was, is and continues to be, and hopefully, this helps a little bit,'" Eric said.
If you missed it, find out how season eight is going to kick off…
Like Just Jared Jr. on FB