Thu, 23 December 2021 at 4:33 pm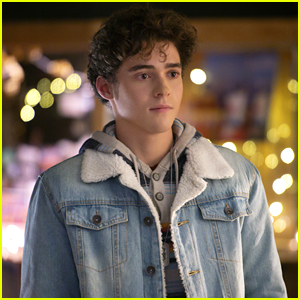 Joshua Bassett is opening up about his tumultuous year and about going back to work on the upcoming third season of High School Musical: The Musical: The Series.
In a new interview on the Zach Sang Show, the actor and singer talked about having a rough start to this year, finding who is true friends are, his latest song releases and more.
At one point, after talking about all of the drama that happened earlier this year surrounding Joshua and his co-star Olivia Rodrigo, Zach asked if Joshua was nervous to get back on set of their hit show.
Click inside to see what he said…
"I am not [nervous]. I'm very excited. I think we have a really, really awesome season lined up, and I think, you know, it's gonna be truly a blast," Joshua said. "I think we have a lot of really great episodes lined up, and it's gonna be, I think the most fun one yet, in terms of writing and moral and all that stuff. I'm really excited."
If you missed it, Joshua recently revealed that he hasn't heard from Olivia since "drivers license" was released back in January, despite attempting to reach out to her.
It was also recently confirmed that Olivia will return for season three, which begins filming in Los Angeles next month.
Also during the Zach Sang Show interview, Joshua opened up about what the hardest part of this part year was for him.
"I would say honestly, the hardest part about this last year has been being afraid of speaking the truth, and whether that's to protect certain people or whatever, that's to protect myself, or whether that's to, you know, whatever it might be," he said.
"I think that's been the thing stopping me the most is like fear of like, oh I can't write this because you know, what are people gonna think, or because it's going to hurt this person or whatever it might be," Joshua continued. "And I think that has like stunted me the most, and so what I've just tried to do is really, when I'm in the studio, be like, you can say whatever you need to say, whatever is honest and then you never have to put out the song, but at least be honest with yourself and do the song justice in the moment. That tends to work every time."
The singer and actor has opened up about shared his truth in his recent music releases "Crisis," "Secret," and "Set Me Free." Listen here!
Check out Joshua's complete interview with Zach Sang, where they talk about mental health, TW: sexual assault, and more…
Like Just Jared Jr. on FB