Mon, 27 December 2021 at 7:15 pm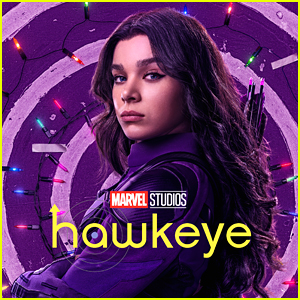 Warning: This post may contain spoilers for the Hawkeye series!
Hailee Steinfeld is dishing on her favorite moments in her latest series Hawkeye.
The 25-year-old actress and singer's Marvel series on Disney+ came to an end right before Christmas, and she has opened up about a couple of scenes that really stand out for her.
Find out what she revealed inside…
"The car chase in episode 3… with Jeremy [Renner] and myself, we had the absolute time of our lives," Hailee told ET. "I had a moment where we shot the first take and I literally just was like, 'Yeah, this is absolutely why I did this. This is being part of the MCU.'"
"It was just so amazing, because this show is so beautifully balanced with these grounded characters and these very human emotional conversations, and of course, in the perfect MCU fashion, the car chases and the wild stunts and fight sequences," she continued. "That was one of the first moments I had where I felt like, I had been in this very character-driven world, and then we were thrown in the middle of this car chase, and it was just the most epic thing."
Another favorite scene for Hailee was when Florence Pugh returned as Yelena.
"That was some of the most fun I've had working and Florence is incredible in that scene," Hailee shared. "That was really special, and fun to play through."
In case you missed it, see what Hailee previously said about working with Florence.
Marvel's Assembled episode on the making of Hawkeye will debut on Disney+ on January 19th.
If you didn't see, Hawkeye just won a fan-voted award!
Like Just Jared Jr. on FB