Mon, 17 January 2022 at 8:10 pm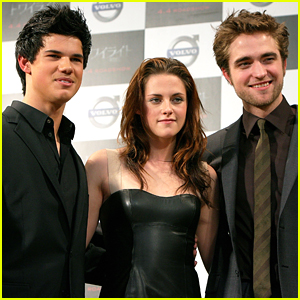 The first Twilight movie was released in 2008 and launched a mega-franchise and is still immensely popular to this day, but it almost looked A LOT different.
It was recently revealed that MTV was first to develop a script for the first movie and there were quite a few things that would've been changed from the first book.
Keep reading to find out more…
When MTV was developing the script, screenwriter Mark Lord was brought on to pen it even though the book hadn't even come out yet, and was told to "give something more for the male audience."
"They thought they were going to lose the male audience with too much of a romance," Mark shared on The Big Hit Show podcast.
Some of the changes that were made in the first script were Carlisle Cullen and Charlie Swan being killed, Bella taking on vampires with a shot gun and her becoming a vampire.
"It was the best we could put together for what they wanted," Mark said. "They were happy with it and then they exploded."
MTV's David Gale said that "there were some pretty hostile and angry people that wanted to make sure that we did not make this film."
Then, MTV and Paramount Pictures eventually stepped away from the project.
Summit ended up picking up the project, and went on to make all five of the films based on the books.
Catherine Hardwicke was then sent scripts for a project at Summit when she came across Twilight. She was intrigued, read the book and was hooked. However, the Mark Lord script she read had "to go in the trash."
"I said, 'First of all, this script has to go in the trash. No good. You've got to make it like the book," Catherine said. "The original script literally had Bella on jet skis being chased by the FBI. She was a star athlete. nothing to do with the book."
In case you missed it, find out how much the stars of the movies made working on the films!
If you didn't know, author Stephenie Meyer is working on creating even more stories within the Twilight world.
Like Just Jared Jr. on FB