Mon, 24 January 2022 at 7:00 pm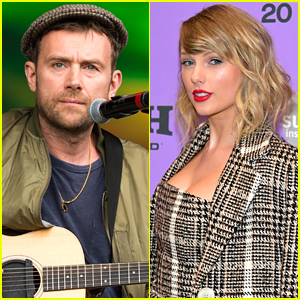 Blur musician Damon Albarn is apologizing to Taylor Swift directly.
If you missed it, in a Los Angeles Times interview, the 53-year-old singer said that the 32-year-old entertainer did not write her own songs.
He added that co-writing doesn't count, saying, "I'm not hating on anybody, I'm just saying there's a big difference between a songwriter and a songwriter who co-writes."
After his comments hit social media, Taylor saw them and responded, defending herself and saying his "hot take is completely false and SO damaging. You don't have to like my songs but it's really f–ked up to try and discredit my writing."
Even her friend and producer Jack Antonoff chimed in in support of Taylor.
Now, Damon has directly replied to Taylor's tweet where she called him out.
Click inside to see what he wrote…
"I totally agree with you. i had a conversation about songwriting and sadly it was reduced to clickbait. I apologise unreservedly and unconditionally. The last thing I would want to do is discredit your songwriting. I hope you understand," he wrote, signing the tweet with his name, as his team does post some of his tweets.
Though he has tweeted his apology and claims his words were "reduced to clickbait," many fans are not buying it and are clapping back at his response. One fan wrote, "we can literally read what you said."
I totally agree with you. i had a conversation about songwriting and sadly it was reduced to clickbait. I apologise unreservedly and unconditionally. The last thing I would want to do is discredit your songwriting. I hope you understand. – Damon

— Damon Albarn (@Damonalbarn) January 24, 2022
Like Just Jared Jr. on FB