Fri, 13 May 2022 at 12:19 pm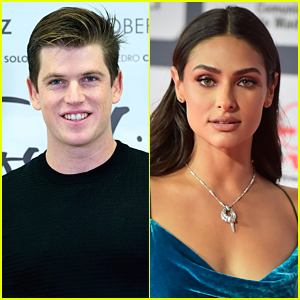 Miguel Bernardeau is masking up as the iconic Zorro for an upcoming new series!
The 25-year-old Elite star has been cast as a new version of Diego de la Vega in a modern take on the hero, according to Variety.
Miguel will be joined by Renata Notni, who will play the love of his youth, Lolita Marquez.
Find out more inside…
The new series will consist of 10 episodes and stream on Prime Video in the US, Latin America and Spain.
Javier Quintas will direct, with Carlos Portela as writer. The series is reportedly set to film at different locations on Spain's Canary Islands.
"When Andy, Jesús and Sergio proposed we should make 'Zorro' and we gained the confidence of John Gertz, we faced the honor, but also responsibility, of taking the most important Hispano American hero of all times and adapting him for a new generation," David Martínez, Secuoya Studios head of fiction, shared in a statement.
"To do this, we've been lucky to count on Prime Video, the best partners possible for this journey, to form both a cast which is a luxury as well as the best creative and production team in the industry," he continued.
According to Secouya Studios, "Zorro will be shaped by relationships from his youth, love and disappointment in love which will forge his development as a character and reflect a kind of masculinity far from stereotypes. His battle also takes in discovering who murdered his father, a personal mission which leads him to discover family secrets that will change for ever his destiny."
If you didn't know, there's also another Zorro series in the works at Disney, with this actor attached to star!
Like Just Jared Jr. on FB