Mon, 16 May 2022 at 5:55 pm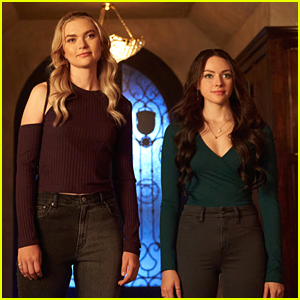 The CW has set a new date for the return of Legacies!
The series, which was recently canceled, had it's schedule scrapped recently, with the airing of new episodes up in the air.
Legacies was originally scheduled to air it's season four finale at the end of May, with new episodes leading up to it. Then all of the new episodes were removed from the schedule and replaced with reruns.
Now, we know when the next new episode will air.
Check out the return date and more info inside…
The Danielle Rose Russell-starring show is set to air a brand new episode, "By the End of This, You'll Know Who You Were Meant to Be," on Thursday, June 2nd at 9pm ET/PT on The CW.
In the episode, Alaric (Matthew Davis) briefs the Super Squad on what comes next. Hope (Russell) has a heart-to-heart with Lizzie (Jenny Boyd). MG (Quincy Fouse) helps Ethan (Leo Howard). Cleo (Omono Okojie) continues to test her new powers and figure out her purpose. Meanwhile, Landon (Aria Shaghasemi) takes on a new role.
Following the announcement that the show was canceled, creator Julie Plec shared that they were warned it could potentially get cut. With this, they were given the chance to give the show a proper ending, and not have it end on a cliffhanger.
"[CW President] Mark Pedowitz & his team at The CW had the class & grace to warn the shows that they might not survive, even if The CW wanted them. Because of that, the season finales of both shows were carefully crafted to also work as series finales," Julie wrote on Twitter, also referring to Roswell, New Mexico, which was canceled as well.
"I can speak for #Legacies in saying that Brett and I and the writing team poured all kinds of love into it. And there are a couple surprises for long-time #TVDU fans that may just blow your mind. 👀👀👀💃💃💃🍾🍾🍾🍾" she added.
Like Just Jared Jr. on FB