Wed, 01 June 2022 at 1:55 pm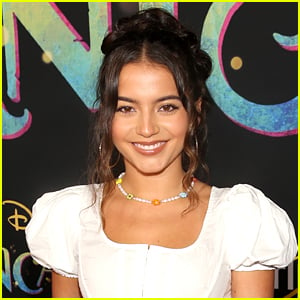 Isabela Merced is joining the cast of the upcoming Madame Web movie!
The 20-year-old actress and singer will star alongside Dakota Johnson, Sydney Sweeney and Celeste O'Connor, Deadline reports.
Isabela shared the news on social media, with the caption, "👀🕷"
Click inside to read more…
Of course, Isabela's role has not revealed at this time.
Madame Web "is depicted as an elderly woman with myasthenia gravis and thus was connected to a life-support system that looked like a spider web. Due to her age and medical condition, Madame Web never actively fought any villains. For that reason, sources have stressed it's possible the project could turn into something else. Insiders say that due to her psychic sensory powers, she is essentially Sony's version of Doctor Strange."
SJ Clarkson will serve as director.
Coming up soon, Isabela will star in the upcoming Father of the Bride remake, which debuts on HBO Max in just a couple of weeks. Check out the trailer here!
Isabela is also going to star in the Turtles All the Way Down movie adaptation, which is also set for HBO Max.
Like Just Jared Jr. on FB