Thu, 09 June 2022 at 4:04 pm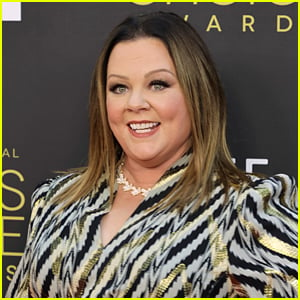 Melissa McCarthy is opening up about her upcoming Disney movie The Little Mermaid!
The actress will be starring as the villain Ursula in the live action version of the animated classic.
In a new interview with Andy Cohen, Melissa dished on director Rob Marshall and what it was like taking on the iconic role.
See what she said inside…
"It was beyond a fever dream. It was one of the most, 'What on earth am I doing? I'm in a 60 foot clamshell.' And that was like, they're like, 'That's your rehearsal clamshell.' I'm like, 'Please say that again to me, cause it's never gonna come up again,'" she said on his SiriusXM Andy Cohen Live radio show. "And then I would just be like, 'Hi guys, I'm in my rehearsal clam shell.'"
"And Rob Marshall, who just is like… he's so brilliant. But he's, he's so encouraging and kind, like nobody will ever, nobody actually likes me as much as in the moment you, Rob Marshall makes you feel like, and it's just is true. And it's, it's really going to be remarkable. And he's doing things that like I have never seen before, and I'm not a CGI gal," Melissa added.
She also dished that she's seen some footage and the CGI work.
"And I've seen some preliminary things. And I was arguing. I was like, 'Well, no, that's real. But what part is CGI?' And he's like, 'No, that is it,'" she said. "It's crazy. It's amazing."
Check out the clip right here to hear what she said about Divine, who inspired Ursula in the original animated movie.
The Little Mermaid is set for a summer 2023 release date.
Check out more news on the upcoming live action Disney movie here!
Like Just Jared Jr. on FB