Tue, 26 July 2022 at 4:53 pm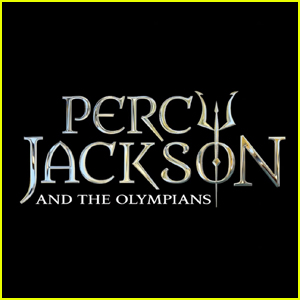 We may have to wait another two years for the Percy Jackson and the Olympians TV series.
The upcoming Disney+ show, based on the book of the same name, is currently filming, and series author Rick Riordan recently gave fans an update on the process.
"So when will the show be out? I hear there have been some wildly unrealistic dates floating around on social media, so I am here to moderate your expectations," Rick shared on his blog. "Previously, I have said that my own personal best guess was sometime in 2023. I also warned you that this could definitely change."
Find out more inside…
Rick added that he's now learned more about the TV making process and what it takes, and has a better estimate.
"It's probably going to take us through December or into January to film all the episodes of season one, which is roughly one month of filming per episode (eight episodes total), though very often we are filming pieces of 101, 102, or even 103 out of order on any given day, depending on what set we are using," he said.
"That means post-production will begin in early 2023, when the pieces are fitted together, edited and augmented with all the special effects and sound. This process also takes months and months, and that's not even accounting for closed-captioning, subtitling and dubbing into other languages for our international viewers. That takes another army of people to accomplish."
"Given all this, I think the most likely air date will probably be early 2024. Again, that's just me guessing. The actual release dates are determined by the studio and the streaming service, and have to take in hundreds of other factors like the release schedule for all Disney+ shows, timing for publicity, etc., etc."
Rick also added that if you think this is a long time, it took them two and a half years "just to get this show off the ground, and I've been waiting over 15 years for a proper adaptation, so I think we can wait a little longer if it means getting the quality show we will be proud of."
ICYMI: Find out the latest casting news for the Percy Jackson series, which has been filming for almost two months now.
The author of the book series, who co-wrote the pilot and serves as an executive producer on the show, also shared that there is no official confirmation of a second season, but are operating on the assumption of being renewed and are making plans and schedules accordingly!
Like Just Jared Jr. on FB