Thu, 25 August 2022 at 8:12 pm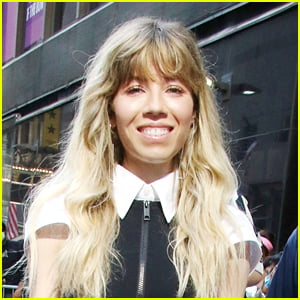 Jennette McCurdy is now not ruling out a return to acting.
After the release of her memoir "I'm Glad My Mom Died," the 30-year-old talks her potential return to what made her a household name.
During an appearance on the Anna Faris is Unqualified podcast, Jennette shared that maybe she can write a role for herself.
Find out more inside…
"I stepped away from acting when I was 24. I'm 30 now, but at that time, it was really, like, a hard line for me. It was very black and white. It was very, 'I'm not going anywhere near this.' Probably a little bit of, like, a punk rock, like, rebellion, like, 'Eh, f–k you, acting. I'm not going, eh.' But I think that was important," Jennette told Anna Faris.
"I think a part of my personality can, at times, be bold, and I think that I was, like, okay, I'm not gonna half-ass this, walking away from ac-I'm not gonna be, like, kind of be auditioning, but, like, not really," she continued. "Like, there's no flirting with acting. That's not how the career goes, in my experience of it. It's like you're either completely committed and you'll sell your soul for the next role, or not, unless you're, you know, a certain level of success that I certainly hadn't achieved, where you are able to just turn down things and get more thin- like, whatever, and that's its own experience."
Jennette admits that while she thought she was done with acting, in 2021 she confirmed she had retired from the craft, but now, she's more open to return.
"I really thought that I was done with acting. I'm never doing that shit ever again. Goodbye. And then, after finishing the book- I didn't finish it that long ago, probably a couple of months ago, I remember having the thought," Jennette said.
"I was, like, sitting on my couch, looking out the window, and having the thought, huh, I wonder if there's a way to act where maybe I write a role for myself. I don't even know what it could mean, but maybe there's a way of kind of reclaiming it," she added. "I used to just feel like a puppet all the time, and everybody's touching you and finessing you and, you know, with the people on the set that we worked on, there's not really a lot of wiggle room for creativity."
If you missed it, Jennette recently opened up about her decision to turn down the iCarly reboot, which she has an open invitation to come back to.
Like Just Jared Jr. on FB