Thu, 01 December 2022 at 10:00 am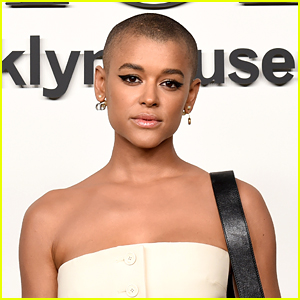 Jordan Alexander is opening up about her decision to go bald.
The 29-year-old Gossip Girl star hasn't had much hair for several years and has shared that she likes the low maintenance, but sometimes wants to change it up.
Find out what Jordan said inside…
"The hair journey… I shaved my head 10 years ago. It's been a minute, and initially, I think I cut it really short. I cut it to maybe an inch, and then I ended up just buzzing it the whole way. For a while, I was dyeing it red, and I'd have this little red clown Afro. I was aggressively doing my own thing," she told Byrdie. "And then I shaved it into a Mohawk and would dye it blue. I'm just doing whatever. And sometimes, I let it grow out. I haven't because I'm on the show, but I would usually just let it grow until I got annoyed with it. And then I'd shave it myself."
Jordan also dished on if she's had any hair visions.
"They usually are fleeting because I am very much a low maintenance type of person… To just be, 'no, we wake up, we do this, before we go to bed, we do this.' And hair, especially Black hair, takes a lot of effort and love and knowledge," the actress said. "So, I get turned off pretty quickly because I don't want to put in the effort. I want to be able just to get up and go. And I want to be able to do whatever I want and not have to think about it. The shaved head is because I can look put together. I just rolled out of bed. Easy solution."
If you missed it, here's everything to know about Gossip Girl season two, which just premiered on HBO Max TODAY (December 1).
Like Just Jared Jr. on FB