Thu, 07 April 2016 at 11:20 am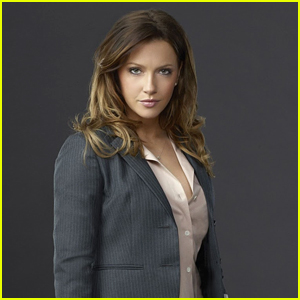 If you watched last night's episode of Arrow, you now know that Laurel Lance, played by Katie Cassidy, was the person in that grave the series alluded to during the season four premiere.
During the episode, fans saw Laurel stabbed by Damien, with one of Oliver's arrows. While she survived the surgery, she passed during recovery.
"We knew that it would enrage a lot of people," executive producer Marc Guggenheim said. "We're not immune to the [fans rooting for Oliver and Laurel] and we're not blind to it. We knew people would think, in the season where Oliver and Felicity get engaged and Laurel dies, that's clearly making a choice about who's going to end up with who. We told the Laurel/Oliver romance story in season one. We never really thought about going back to it. [Fans rooting for them] was not an element or a factor for us."
He added, "We recognize that that upsets a lot of fans, particularly the comic book fans. In the comics, Dinah Lance and Oliver Queen are in a romance together in various iterations. To some people, that is considered canonical and iconic. We respect that but at the same time, we've always made no bones about the fact that we are telling our own version of the Green Arrow mythos. … But it made the most creative sense for us going forward despite the fact that we love Katie. Every time we've killed off a character on the show, it's really been for the affect on all the characters left behind."
Check out the upset and angry tweets fans left after watching Laurel pass on…
Like Just Jared Jr. on FB