Sun, 19 May 2019 at 8:08 am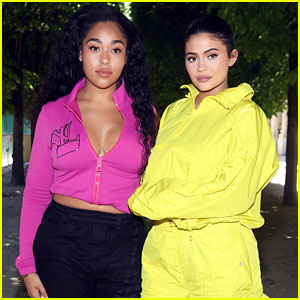 Kylie Jenner's former bestie Jordyn Woods is now completely out of her house.
The 21-year-old star came by to pick up her stuff from the guest house where she was living alongside her 21-year-old Kylie Cosmetics BFF, TMZ revealed on Sunday (May 19).
She reportedly went to pick up her things "about a week and a half ago" following the fallout after the Tristan Thompson cheating scandal arose earlier in the year.
The reason is took so long is apparently not because of Kylie, but "somebody else in the family" who noticed Jordyn's belongings there are "thought it was ridiculous and disrespectful…like she was using Kylie's pad for storage."
A housekeeper reportedly let Jordyn in and there "were no issues." The two remain amicable and text on occasion, but are not as close as they used to be according to the report.
Like Just Jared Jr. on FB