Fri, 06 September 2019 at 2:32 pm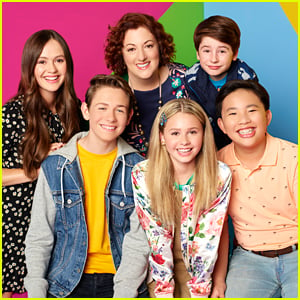 Disney Channel just announced that their hit show, Coop & Cami Ask The World, will be back with all new episodes in October!
In the premiere ep of season two, Coop (Dakota Lotus) and Cami (Ruby Rose Turner) discover someone close to them is leaking their ideas to a rival streaming channel while family and friendships are tested when they set out to find the culprit.
Meanwhile, Charlotte (Olivia Sanabia) tries to teach her mom, Jenna, how to use social media but quickly regrets it when she gets carried away and embarrasses her online.
Gabriella Graves, Jayden Bartels, Trinitee Stokes, Gianni Decenzo, Kevin Daniels and Ciara Riley Wilson will be guest stars this season too.
Coop & Cami Ask The World will return on Saturday, October 5th @ 10:30AM ET/PT on Disney Channel.
Click inside to see what the cast told us about the new season!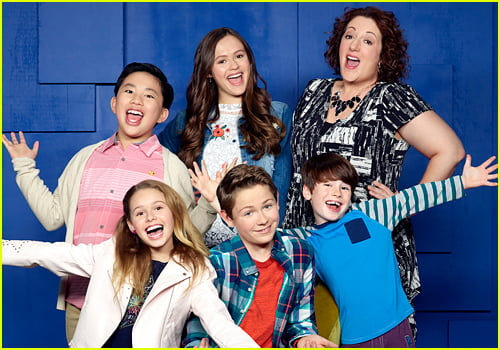 Dakota Lotus: "I'm really excited about Season 2! Season 2 has a lot of new stunts, some awesome animals and even crazier Would You Wrathers. There's some exciting musical aspects in Season 2 and we get to meet cool new guest stars like Fred's sister. But what I'm most excited for is to see all the episodes for the first time with the fans."
Ruby Rose Turner: "Where do I start?!! There are so many fun surprises coming in season two, I honestly think I'm getting more excited for season 2 to premiere than I was for season 1 (if that's even possible). In Season 2, the fans will get to see Cami doing a lot more physical comedy than she did in the first season and that's a lot of fun, so I'm excited for the fans to see more of that. You will also hear Cami singing, which I'm probably the most excited about! The Wrather's are quite the musical family so stay tuned for more of that for sure. I just love how all of our characters are growing and going through their daily lives as a family with a single mom and Cami as a teenager (yes Cami finally turns 13!!). Ok I'm sharing too much, just stay tuned for Season 2 Wratherheads, you're gonna love it!"
Albert Tsai: "The things I'm most excited for fans to see in Season 2 are that we'll discover more character dynamics between Fred and the Wrather family. In addition, we also meet Fred's sister and get to see more of Fred's 'big brother' personality."
Paxton Booth: "This season we all got to show more of our musical side and I can't wait for fans to see it!"
Olivia Sanabia: "I'm so excited for fans to watch season 2 because you get to see a whole new side to Charlotte. We watch her sing and perform even more, join her siblings in the mayhem, and go through normal teenage struggles. Overall, this season is even more fun, sweet, prank-filled and more exciting than ever before. Hope you all love it!"
Like Just Jared Jr. on FB