Thu, 03 October 2019 at 6:25 pm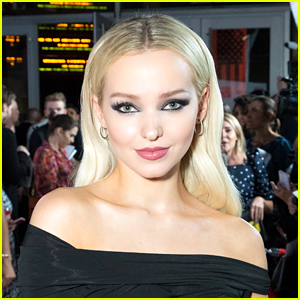 Dove Cameron is revealing some things about Liv & Maddie that you may have never known!
In a recent interview, the 23-year-old dished on the difficult part of filming the first season, as well as how they pulled off her playing twin characters.
"I've never tried to play twins before. It was complicated at first. In the first season it was complicated because we still had the same amount of time as every other sitcom. On the Disney lot, we had three days of rehearsal and two days of filming. And we had to do everything twice, so that was a little bit crazy," Dove said. "Disney was like, 'You have three days to film, that's totally fine.' Then they asked us to do it once in two days, because it's obviously way less expensive. And they were like, 'Oh you can do it. Do it like that forever!' It was SO hard for the first season, then we figured it out. Then it was second nature."
She also dished how they pulled it off playing two roles – she had two body doubles!
"You get a body double, who's your height, your general body size, and then we all wore wigs because everybody's hair looks different. Even if you have the same hair color, your hair texture and length," Dove added. "Whenever I was Maddie, my body double Emmy would play Liv, and then when I was Liv, my body double Shelby would play Maddie. Whenever you see me on camera, it's always me, it's never another girl. But if you see me hugging somebody, that's a body double. It's a long story, camera trickery."
Like Just Jared Jr. on FB