Thu, 17 December 2020 at 5:11 pm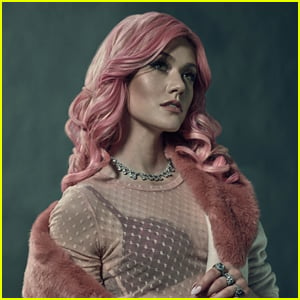 Katherine McNamara's new limited series The Stand is premiering today!!
The 25-year-old actress stars as Julie Lawry in the CBS All Access series.
Katherine recently opened up about her character and the show, and what it was like filming a pandemic series before the pandemic started.
"What's great about The Stand is, yes, it's about all of this, but beyond that, it's more about the people and more about what happens to who's left behind and more about what you go through as a human being and forcing to choose kind of what you stand for and who you are as a person," she told Hollywood Life.
"It's really ultimately the choices that you make that create your destiny, and that's kind of the core for all of the characters," Katherine continued. "Obviously, being Stephen King, every single character is so complex and rich and has so much going on that you just put them in this sort of situation and it's brutal, and it's very adult, and it's absurd, and Stephen King at its finest, and I'm so excited for people to see."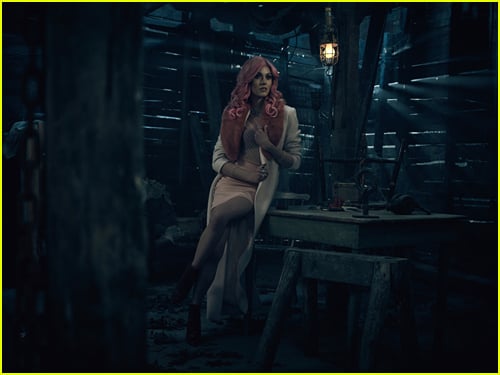 "It was such a different experience for me, especially given that I've been playing heroes for so long and now I'm playing someone who's possibly the worst person you could be in the apocalypse and making character choices that make me feel like a gross human being, but that's part of being an actor," she said to Hollywood Life. "You do things that are similar to yourself and different from yourself, and you're a chameleon and that's what you do. But it was so much fun and everyone involved is just so incredible. I'm just so thankful and I can't wait for people to see it."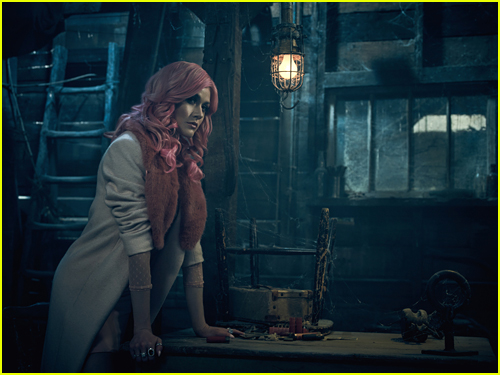 "I love Julie for how unimaginably herself she is, and how she has no inhibitions and no problem putting herself out there and going after what she wants," Katherine shared of her character. "That's probably her only admirable quality. Maybe that she can pull off pink hair along with many other colors as well, but she is definitely not an example to follow pretty much in any other aspect. Playing a villain, you have to learn to love your character, but it's definitely an experience when you're making character choices that make you feel like a disgusting human being and just the worst possible human that you could [be], but that being said, it all serves a purpose for telling the story and showing the good, the bad, and the ugly of what these situations can bring out in humanity."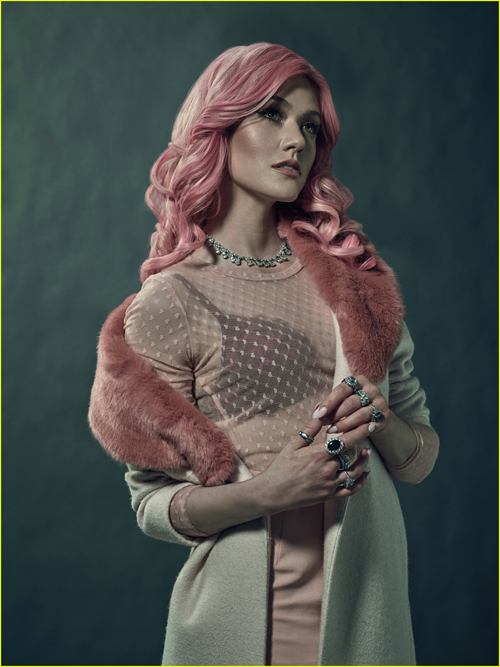 "It's been a blast, coming off Shadowhunters and Arrow playing basically superheroes for the past several years, to paint with a different set of colors, especially with Nat [Wolff] and [Alexander] Skarsgard who are so brilliant and so down to play and just explore that world and really go for it; everyone did on this show," she told CBR.com. "We got to be these forces of evil, there are no rules and everything was up in the air. They didn't really give us any rules on set either so we got to explore every color, truly."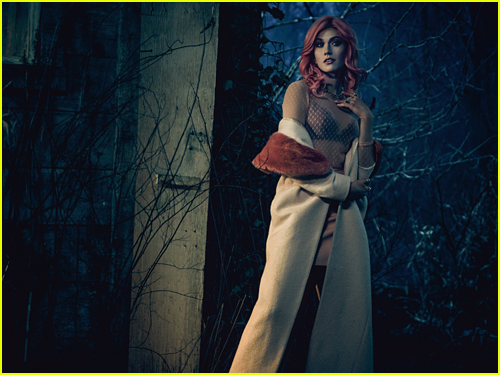 "This project has been such a creatively fulfilling twisted roller coaster ride through the Devil's playground. Thank you @cbsallaccess and all involved for having me as a part of this incredible ensemble. I cannot wait for you to meet Julie and to see this apocalyptic world of @StephenKing's come to life," she previously wrote on Instagram after wrapping on filming.
Like Just Jared Jr. on FB