Thu, 28 October 2021 at 12:37 pm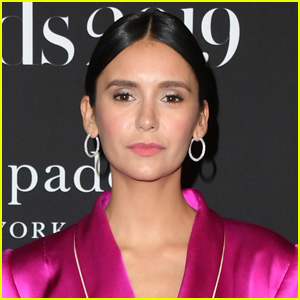 Nina Dobrev is stepping into the director's seat!
The 32-year-old Vampires Diaries actress is set to premiere her short film The One later this on October 28, 2021 at the SCAD Savannah Film Festival.
In an interview with Screen Rant, Nina discussed her influences as a director as well as what her goals were for directing in the future.
Click inside to find out what she said…
When asked what drew her to the project, Nina replied, "Well, for starters, I was one of the ones to write it. I co-wrote this with Will Frank. We had a lot of brainstorm sessions and we went through quite a few iterations [until] we landed on the shooting draft. We co-wrote it and came up with the concept, and we were writing it for me to direct it. That was the goal."
She continued, "And [The One] is part of a larger feature film concept that we have. I wanted to make a proof of concept and to try my hand at directing. To put my toe in the water and see how it feels, and then hopefully use that as a reference for the feature that we would love to make."
She went on to say that she could see the short becoming either a limited series or a feature and shared that stepping behind the camera felt natural to her.
"I expected to be nervous but I really wasn't," Nina explained. "I've spent so much time on set, almost two decades now at this point, so walking onto set just felt like another day at work. Except it didn't feel like work, it felt like fun. I felt very prepared, we had shot lists, and visual tone, and theme concepts ready to go. We had it well mapped out before we even got to set. I felt really comfortable. If there was any kind of nerves, it was more like butterflies. I was just excited to finally get to be there."
As for influences, the Love Hard star said she was inspired by David Fincher, Damien Chazelle, Martin Scorsese, The Queen's Gambit, Black Mirror and Euphoria.
Nina also added that she's hoping to direct more in the future, telling the outlet, "The goal is to keep doing it. It's a new and exciting chapter that I'm really thrilled about. Hopefully, [The One] becomes a feature film or a limited series. There are a few other things that I have under my belt as a producer, a writer, and a director, but they're not announced yet so I can't talk about them. But they're definitely brewing and in the development process."
Like Just Jared Jr. on FB