Fri, 18 February 2022 at 1:20 pm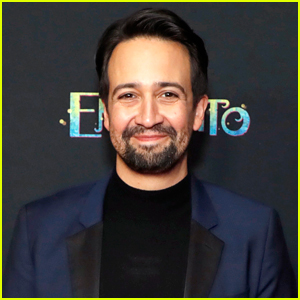 Lin-Manuel Miranda is giving fans some reassurance about the music in the upcoming live action version of The Little Mermaid!
The tick, tick…BOOM! director and Encanto lyricist recently opened up about what we can expect on the music side.
Lin-Manuel teamed up with composer Alan Menken to write some new music for the film.
Keep reading to learn more…
"Alan will tell you if he does not like something," he told Variety. "He's a heart and opinion on sleeve guy. He's scoring it as well, along with the songs, as he did with the original. I won't see a rough cut for another month or couple of months, but the fact that he's excited has me excited."
Lin then added that although they wrote some new songs, the original ones that we all love are still going to be in the movie!
"We wrote three or four original tunes, replacing none of the ones you like. All of those are in," he dished. "There's no bigger Little Mermaid fan than me. We found a couple of opportunities for some other music that I can't wait to see. I'm in the dark as anyone else, honestly."
He did say we shouldn't expect a new song for Ursula (Melissa McCarthy), but we could be getting a rap number for Sebastian (Daveed Diggs). There's also a new song for Ariel.
"Rob [Marshall, director] found a creative way to hear from Ariel, even though she is sans voice for a little while," Lin-Manuel shared. "We wrote some music for her time on land. She experiences a lot of firsts, as someone with legs for the first time. We got to lean into all of that musically."
This is getting us so excited for the movie, which won't be released for over another year…
If you missed it, composer Alan Menken revealed that there will be some rapping in the upcoming Disney movie!
Like Just Jared Jr. on FB