Fri, 01 April 2016 at 8:00 pm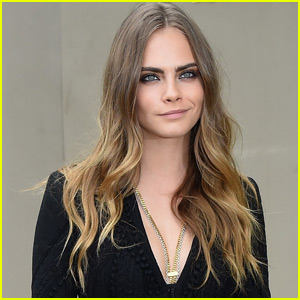 Cara Delevingne surprised fans when she made a return to modeling on Thursday (March 31), but she's now clarifying that she never left the industry and is opening up about her struggle with depression.
The 23-year-old model and actress took to her Twitter to clarify that she never quit modeling and shared the reason why she has been focusing on acting instead.
"I suffer from depression and was a model during a particularly rough patch of self hatred. I am so lucky for the work I get to do but I used to work to try and escape and just ended up completely exhausting myself," she said in part of her message.
Cara added one last confession, sharing an Instagram post about not letting people hurt you over and over again.
I never said I was quitting modeling

— Cara Delevingne (@Caradelevingne) April 1, 2016
Click inside to read all that Cara Delevingnehad to say…

Can we just set the record straight…

— Cara Delevingne (@Caradelevingne) April 1, 2016
I never said I was quitting modeling

— Cara Delevingne (@Caradelevingne) April 1, 2016
I do not blame the fashion industry for anything

— Cara Delevingne (@Caradelevingne) April 1, 2016
I suffer from depression and was a model during a particularly rough patch of self hatred

— Cara Delevingne (@Caradelevingne) April 1, 2016
I am so lucky for the work I get to do but I used to work to try and escape and just ended up completely exhausting myself.

— Cara Delevingne (@Caradelevingne) April 1, 2016
I am focusing on filming and trying to learn how to not pick apart my every flaw. I am really good at that

— Cara Delevingne (@Caradelevingne) April 1, 2016
Okay…. Rant over. Just wanted to clarify and word vomit a little

— Cara Delevingne (@Caradelevingne) April 1, 2016
VIDEOCODEHERE85PERCENTTITLEOFVIDEOHERE
One more confession…

— Cara Delevingne (@Caradelevingne) April 1, 2016
Like Just Jared Jr. on FB