Wed, 15 February 2017 at 11:42 am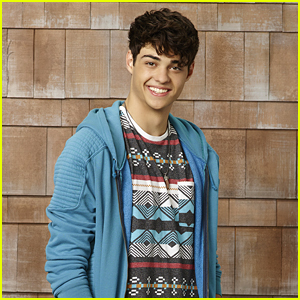 WARNING: Spoilers ahead! Do not read if you don't want to know!
If you watched The Fosters last night, you know that something BIG happened!
During the episode, Jesus woke up from his medically induced coma after being punched in the head by Nick during the season finale back in August 2016.
But don't expect Jesus to just be back to his normal self in the next episode. He has a very, very long road ahead of him: His speech has been affected and he's bedridden until he can learn to walk again, and Lena's taken a leave of absence from work to take care of him.
"You guys are going to see his family deal with Jesus and his evolution of recovery, his progress through recovery," Noah Centineo shared with TVGuide after the episode aired. "You're also going to witness Jesus going through it."
He adds, "Emotion comes into play here. It's very frustrating when your mind and body aren't working in sync when you've been so accustomed to them working. They're a well-oiled machine. Then all of a sudden one day you wake up and nothing is right."
Click inside to see what Noah said about Jesus' relationships with Mariana and Emma…
"I don't really think that the relationship between Mariana and Jesus gets tested too much," Noah adds about the twins. "Surprisingly, there's another plotline that comes in down the road and that puts a huge amount of stress [on them]."
He continued, "There's multiple plotlines coming at you guys that will put a lot of stress on the relationship with Mariana and other members of the family that are different from each other but having to do with the same thing."
And what about Emma and the thought that she might be pregnant?
"She has decisions to make. She's not certain either, at this point. All I can say is that if she is pregnant, she's got a massive decision to make. If she isn't pregnant, she should still 100 percent be telling someone," he shared.
"The fact that Jesus has a traumatic brain injury kind of really messes with that situation. It's such a massive, massive thing to come across a teen pregnancy and be directly involved with something like that. You'll have to see."
Like Just Jared Jr. on FB