Wed, 31 May 2017 at 2:02 pm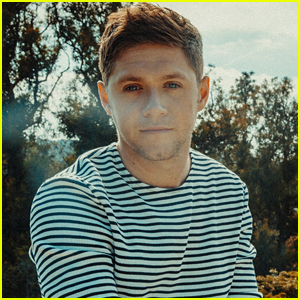 Niall Horan never knew he was meant to be a singer until he starred in a production of Oliver.
"I always knew I liked music a lot. There are pictures of me at 2 or 3 with guitars and singing into mics and I was obviously one of those drama school kids that was dancing around the sitting room type thing," the "Slow Hands" singer shared during his interview on the Elvis Duran Show.
But it was the stage that truly inspired him.
"I did a musical when I was 7 or 8 at school, I played Oliver and I remember after that my teacher that was doing the production of it was kind of getting me to sing in choirs and I just thought that maybe this is my calling!"
We're glad he found it at such a young age because now, music is his life.
"I guess it's all I've known my whole life, and it's the same for everyone in this room," Niall adds. "Everywhere you go, no matter what lifestyle you live, where you live, any sort of culture, there's music for everyone and I don't think there are many other things in the world that does that"
"We don't even speak the same language and we can listen to the same music!"
Like Just Jared Jr. on FB