Mon, 16 October 2017 at 2:25 pm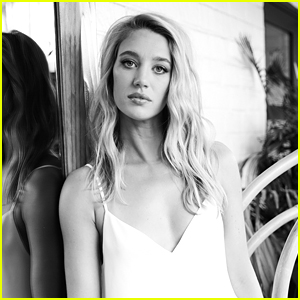 Count Yael Grobglas as one of the countless many who was completely surprised and shocked to learn that Petra was a twin on Jane The Virgin!
The actress opened up to Coveteur about the reveal and how before that all happened, she thought she was being killed off.
"Anezka was a complete surprise," Yael says. "I didn't know she was going to have a twin sister show up. My go-to is I'm always thinking I'm getting killed off. Every show I'm on. [laughs].
"So when I saw an episode where I thought Petra was running away, which is the lead into Anezka showing up, I thought she was running away."
Now that Anezka is there, Yael is secretly pitching the writers about having her tap dance in an episode.
"I've been actually trying to drop secret hints that I can tap-dance since season 2," Yael dishes. "I'm just waiting for an episode with Anezka breaking out in some Irish tap."
And yes, Yael can really tap dance: "I started dancing when I was two. I haven't been doing it seriously since maybe I was 20, so it's been a while. I mean, I'm not going to go on tour, but for an episode, I'm sure I could get my s*** together."
Jane The Virgin airs Fridays @ 9PM ET/PT on The CW.
FYI: Yael is wearing Pollice Lee heels in the photo one.
Like Just Jared Jr. on FB