Tue, 20 February 2018 at 3:30 pm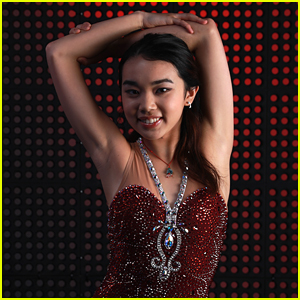 Karen Chen is set to make her debut at the 2018 Pyeongchang Winter Olympics later tonight and we can't wait to watch her!
Did you know that the 18-year-old figure skater choreographed her own routines?
"It's something that I truly love," she shared in a recent interview with ET.
"The music choices are something that I feel very attached to, especially the short. It's very sentimental and I have a lot of emotions attached to it."
Karen continues, "I think putting that out there, skating at the Olympics with that kind of mindset and embracing my own choreography, knowing how much effort I have put into this, is really going to come through."
She also adds that getting a medal at the Olympics is the ultimate goal.
"Sometimes it may not seem realistic, but I feel like thinking about that ultimate goal that I really want, it helps motivate me, and it really helps push me to get better and stronger and work hard and smart," Karen says. "Anything is possible. I always try to tell myself that."
Ladies' figure skating will start tonight @ 8PM ET/PT on NBC.
Like Just Jared Jr. on FB