Fri, 17 August 2018 at 1:28 pm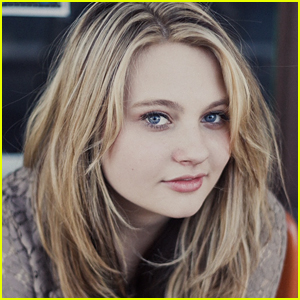 Meet Jayna Sweet, the breakout star of Facebook's new series, Turnt!
The young actress, who you might recognize from Lemonade Mouth, stars as Natalie in the new Facebook show.
Turnt centers on a group of friends, who try to navigate the travails of high school after a scandalous hookup leads to bad trips, budding romance, and secret sex.
The series premiered earlier this month, and continues to premiere three episodes every week.
Learn more about Jayna with 10 Fun Facts below!
I will eat ANY vegetable, but I don't like very much fruit.
As a little kid, it was one of my biggest dreams to become a spy.
I can quote almost every line in She's the Man right on cue.
I haven't had meat in over seven years – and have been vegan for almost two.
My friends and I used to write plays and perform them for our parents at sleepovers.
I love anything lavender – lavender lattes, lavender cookies, lavender salt, lavender oil…If it has lavender in it, I want it!
When I was 13, I served at an orphanage in Kenya where I taught in their school.
When I was 8, I rode a zip line in Alaska with a broken arm.
I love coffee. My go-to order is an iced hazelnut soy latte.
I seriously love Alice in Wonderland. I've read "Alice's Adventures in Wonderland"/"Alice Through the Looking Glass" multiple times and collect different editions of the book. My favorite film version is the 1999 television movie directed by Nick Willing.
Like Just Jared Jr. on FB