Tue, 13 August 2019 at 4:29 pm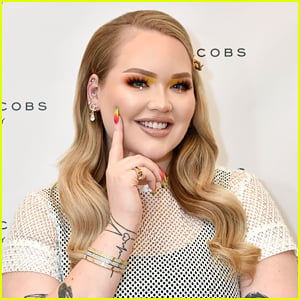 NikkieTutorials is gushing over her now fiance Dylan!
In a new video uploaded to her YouTube channel, the beauty guru opened up about how she met her man, how he made her feel different, and their proposal story.
Nikkie shared that at first things didn't kick off how she anticipated because, as she revealed, he kept his distance because he thought she was taken and dating her manager. After they got that all cleared up, and that she was single, their relationship really blossomed.
"We went on a few dates, just him and I. We went to the movies, we went bowling, we did a lot of stuff together," she said. "I noticed one very important, vital thing that gave me such a good feeling. He made me feel so confident, and so beautiful, and so strong. He made me feel stuff about myself that I've never felt before. I've always been insecure, I've always been putting up this mask of confidence, but not always. Most of the time I didn't believe in myself, and he just made me feel so damn good about myself."
Like Just Jared Jr. on FB