Mon, 15 June 2020 at 6:56 pm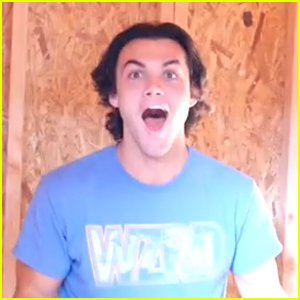 Grayson Dolan has the best reaction to one of his gifts from brother Ethan!
The twins shared a new video on Monday (June 25) of what Ethan gifted Grayson for their housewarming, and there are two nice, big gifts.
The first gift that Ethan got his brother was a tiny house that he could use for building things or anything else. Grayson was beyond excited because he loves tiny houses.
For the second gift, Ethan also got Grayson a watch that he's been wanting, and the two got emotional when that gift was opened. Watch their video now!
In case you missed it, Grayson bought Ethan a Rolex watch that he's been eyeing for some time, and got Jake Paul's help to reveal the gift.
Like Just Jared Jr. on FB