Wed, 04 August 2021 at 1:53 pm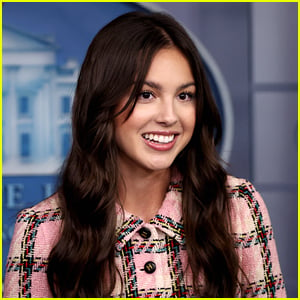 Olivia Rodrigo is dishing on navigating life as a huge star now.
The 18-year-old singer and actress became a massive pop star after releasing her debut single "driver's license," then even more after her dropping her debut album Sour months later.
In a new interview, Olivia opened up about the challenges that she's faced and is working to avoid as she becomes a global sensation.
See what she said inside…
"I think, as an industry, people are getting better at not taking advantage of and manipulating and bullying young women," she told GQ. "But it's still so apparent, and I witness that too. Not near at the level that Britney [Spears] has, obviously. I think that's an important paradigm that I hope that we'll be able to break in the coming generations."
"I've definitely seen corporate dollars be prioritized over people's mental health. That's always been something that I've been really conscious of in my own career, and I'm really lucky I'm surrounded by people who are conscious of that and conscious of my mental health being the most important thing," Olivia added.
She also dished on the pressure to create an online persona.
"As a young girl, that was really daunting to me," Olivia told the mag. "I felt like if it wasn't able to be seen by other people and it wasn't consumable over the internet or over other mediums, then it wasn't worthwhile."
"That's increasingly more prevalent in people: the constant desire to always need to share so much of yourself," she continued. "You're not a cool person if people on the internet don't think you're a cool person. That was a mindset that I had to get out of, but I'm definitely out of that now."
For more from Olivia, head to GQ.com!
If you missed it, see what the High School Musical: The Musical: The Series showrunner said about Olivia's future on the show…
Like Just Jared Jr. on FB