Wed, 18 May 2022 at 8:22 pm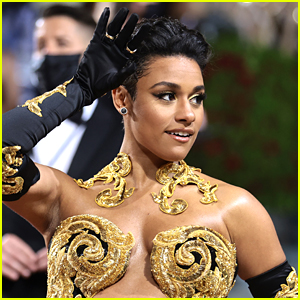 Ariana DeBose is one of the stars of the upcoming Kraven the Hunter movie!
The Oscar-winning actress' role is currently unknown at this time, but she's rumored to be playing Calypso, who is a supervillain with powers of mind-control and resurrection.
In a new interview, Ariana dished on what it's been like filming the Sony/Marvel movie.
See what she said inside…
"It's cool. It's going well. I mean, for as much as I believe I'm allowed to say about it, I think it's going swimmingly," Ariana told Deadline.
The interview then said that it "Marvel seems to be really pushing for change."
Ariana replied, "Yeah. I'm proud of them. I think all of these franchise pieces, it's all about your growth. And it's exciting to be a part of something that feels like it's taking a step in a different direction. I feel like they're just allowing this to live in whatever world it needs to live in, which is kind of cool."
"I don't like work experiences, period, where I feel like I'm asked to fit a box, because my job is to discover the box and to define the box. That's my job, in my opinion. I mean, it is 2022," she continued.
If you didn't know, Ariana has quite a few more projects coming up, including a recurring role in the upcoming season of Westworld. She'll also be hosting the Tony Awards during Pride Month in June!
Like Just Jared Jr. on FB